accidento's Guide To Voting
May 6, 2015 at 4:29 pm | Posted in
advice
|
3 Comments
Tags:
2015
,
advice
,
eddie izzard
,
electoral reform
,
fangirling
,
general election
,
humour
,
marginal seat
,
safe seat
,
spoiled ballot
,
tactical voting
,
voting
Still agonising over your choice today? Help is at hand! Follow my simple voting guide and place your cross with confidence.
First question: Is your constituency a safe seat? (You can check here.) Yes? Congratulations! You're one of the lucky ones – FREE to vote with your heart! Go, examine the manifestos in minute detail! Quiz your candidates mercilessly at the hustings!
Of course none of this will make a sod of difference because the outcome's already certain, so (unless you happen to support the outgoing MP, in which case you have my permission to look slightly pleased with yourself) you might as well wrap your voting slip round a brick and chuck it through the UKIP candidate's window. In fact, that's probably a more effective gesture than using it to vote.
So, you're in a marginal constituency? DAMN. This should be the sexy scenario, right? Every-body wants you! Every-body wants your love! Leafleters and canvassers are all OVER you. Lock up your baby in case someone tries to kiss it.
The SINGLE good thing about being in a marginal constituency is EDDIE ACTUAL IZZARD might show up.*
Other than that, it's rubbish. If you like the outgoing MP, you have to fret about all your neighbours suddenly deciding they're going to vote for the Stop Costa Coffee Coming To Little-Itching-Under-The-Armpit party, letting the rival in by mistake. If you don't like the outgoing MP, you have to vote tactically, which is like that time you were in the school play and you had to kiss Martin Notyourtype while your real love, David Blindtoyourcharms, flirted carelessly with the third years.
But! you cry. There are other options! I could spoil my ballot! Or maybe not vote at all!
Firstly, spoiling your ballot: No. No. Believe me, over-worked up-all-night vote-counters are NOT separating that pile of dog-eared scraps into 'people who are definitely making a considered gesture about the inequity of the first-past-the-post voting system' and 'people who don't understand that you only vote for one person'. Really. You're wasting your time.
Secondly, not voting at all: They're all the same, right? You can't tell them apart! Except, well, you can. They may all be bastards, but there are degrees of bastardry. As Dave Walker points out in his cartoon, even if you don't vote, plenty of people will, and you might not like their choices. And also, Emmeline Pankhurst.
So, there you go. I suggest you hold your nose, vote, and then join the Electoral Reform Society. Or move to Scotland. The SNP have definitely pledged to get rid of midges and snow. Definitely.
*Edited in 2017 to add: even if EDDIE ACTUAL IZZARD doesn't show up, you might still get JEREMY ACTUAL CORBYN.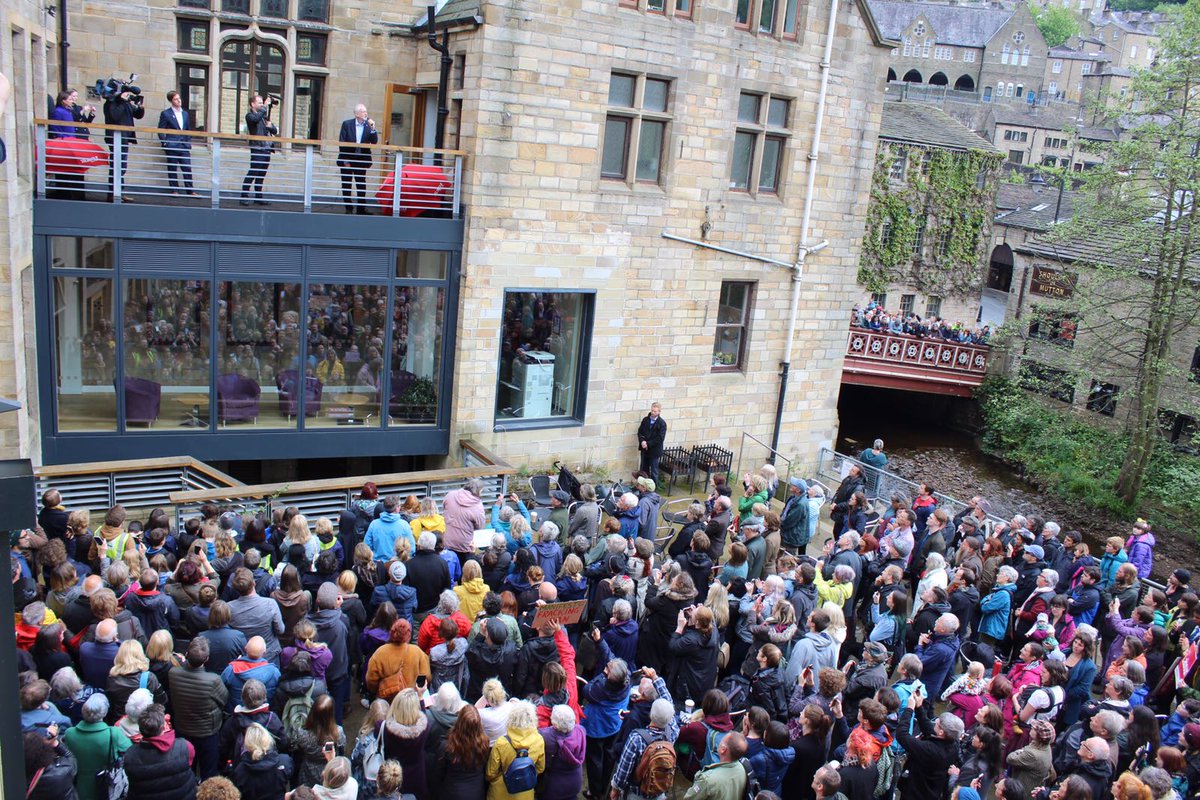 3 Comments »
RSS feed for comments on this post. TrackBack URI
Vote me! I have a long term vision for Scotland's weather https://cityexile.wordpress.com/2014/11/20/my-long-term-vision-for-scotlands-weather/

Comment by disgruntled— May 6, 2015 #

[…] At least I did not forget to vote, although I did forget to post this in time to remind anyone else to vote, so there's no point in linking to this. […]

Pingback by Lest we Forget | Town Mouse— May 7, 2015 #
Blog at WordPress.com.
Entries and comments feeds.